​

(Subscribe on: iTunes, Stitcher)

Kirsty Wirth is the founder of Kultured Wellness, a company whose mission is to inspire and educate people to take control of their health by eating real and fermented foods that nourishes the brain and the gut. She is the brainchild behind Kultured Wellness Culture Starters and functional supplements.

She has been called the Gut Guru, an Intuitive Healer and her research and work in the area of gut health has been life changing for many of her clients.

Her experience in education and research of over 15 years continues to drive her purpose of empowering the community to gain knowledge and understanding so they can be well and thrive.

​She is a HUGE nature lover, a mother, a fervent advocate for children on the spectrum, you just can't help but be touched by her spirit and infectious enthusiasm.

---

TOPICS WE DISCUSSED

+ Kirsty explains what gut health is and why it is so important to have a healthy gut.
+ The areas bad gut health can impact your life.
+ Where Kirsty's gut health journey began.
+ Kirsty shares the story of her son and how gut health changed their life.
+ Why gut health before getting pregnant is so important for mum and baby - this includes the dad's gut health too.
+ What is seeding and why it is a great new practice for c-section babies.
+ Some signs and symptoms that may mean you have bad gut health.
+ Why kombucha may not be great for us.
+ Kirsty shares some tips on what we can do for ourselves and our kids gut health.


KIRSTY'S LINKS

+ Website + Instagram
+ Facebook ~

Thank you so much for listening to this episode. It means so much to me that you have taken the time to listen and I would love to hear what you think, so please leave a comment below. Also, if you know of someone who would get a lot from this episode please share it with them on your social media (and don't forget to tag me

@__kylie.anderson

).

And lastly, I would be forever grateful if you could please

leave me a 5-star review on iTunes

so I can reach even more amazing people just like you.

** Please note, always seek advice from a qualified practitioner before starting any new health practice, fitness routine or way of eating. What I share in my podcast is my own experience and things I have learned along my journey. What works for me, may not work for you.

Be happy & healthy,
Powered by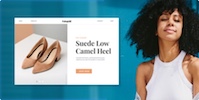 Create your own unique website with customizable templates.