​

(Subscribe on: iTunes, Stitcher)

​Katie Dean is not your typical motivational coach, or a typical anything. She's a writer and published Author, motivational maven and the woman you want on your team. Katie is a new thought mindset mechanic, a researcher on how to debunk

fear

and is here to shine a light for women seeking confidence, clarity and courage.

She does all this whilst being a Solo Mumma to two beautiful boys, the absolute loves of her life.

With a refreshingly no

BS

approach, she uses an interactive speaking style, humour, her worldly insights and tools to take her audience on an epic path of bravery and self-discovery. When you find yourself in the audience of one of Katie's events you know you are in for inspirationally filled

Ah-ha

moments that create real change.

​

Through her booked out coaching, national speaking tours, live events and loved-up writing, she is hell bent on lighting people up, laughing loudly and has created a successful business to help women unearth their brave.

---

TOPICS WE DISCUSSED

+ Katie describes how life is a beautiful mess.
+ It is totally normal to be overwhelmed with life at times.
+ Social media's impact on our lives and parenting.
+ Finding the balance between parenting and time for ourselves.
+ What becoming brave means to Katie.
+ Katie shares some of her anxiety story.
+ Why we are scared to be scared.
+ Not liking everything about motherhood is totally normal and doesn't make you a bad mum.
+ The importance of teaching our kids that it is okay to not be perfect and to talk about emotions with them.
+ Katie's tips to get through an anxious moment.


EPISODE RESOURCES

+ Becoming Brave by Katie Dean (BOOK)


KATIE'S LINKS

+ Websites + Instagram
+ Facebook ~

Thank you so much for listening to this episode. It means so much to me that you have taken the time to listen and I would love to hear what you think, so please leave a comment below. Also, if you know of someone who would get a lot from this episode please share it with them on your social media (and don't forget to tag me

@__kylie.anderson

).

And lastly, I would be forever grateful if you could please

leave me a 5-star review on iTunes

so I can reach even more amazing people just like you.

** Please note, always seek advice from a qualified practitioner before starting any new health practice, fitness routine or way of eating. What I share in my podcast is my own experience and things I have learned along my journey. What works for me, may not work for you.

Be happy & healthy,
Powered by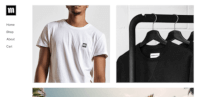 Create your own unique website with customizable templates.