(Subscribe : iTunes, Stitcher)

Rosie Rees is an crystal sex toy entrepreneur, nude body image revolutionist, relationship coach and sex-positive blogger. Rosie is founder of Women's Nude Yoga - a 3 hour workshop helping empower, liberate and free women of their body image issues.

​In 2013 Rosie created Yoni Pleasure Palace online store sharing yoni eggs & crystal pleasure wands inspiring women to self love through self pleasure.

​You can catch Rosie touring the country getting naked on her yoga mat, inspiring women to love their bodies and blogging candidly about all things love, sex, orgasms, spirituality and relationships.

---

(swearing & adult topics in this episode) ​TOPICS WE DISCUSSED

+ Rosie's past body image issues.
+ Nude yoga, what it is and what to expect.
+ What is the feminine and masculine energies and how they differ.
​+ How yoni eggs can help women reconnect to themselves and improve their pelvic floor.
+ What are pleasure wands and how to use them.
+ The benefits of breast massage.
+ Starting a business and what you should make sure you do before you quit your day job.


EPISODE RESOURCES

+Breast massage.
+ Big Magic by Elizabeth Gilbert.


ROSIE'S LINKS

+ Websites (Rosie Rees and Yoni Pleasure Palace) + Instagram (Rosie Rees and Yoni Pleasure Palace)
+ Facebook pages (Rosie Rees and Yoni Pleasure Palace) ~

Thank you so much for listening to this episode. It means so much to me that you have taken the time to listen and I would love to hear what you think, so please leave a comment below. Also, if you know of someone who would get a lot from this episode please share it with them on your social media (and don't forget to tag me

@__kylie.anderson

).

And lastly, I would be forever grateful if you could please

leave me a 5-star review on iTunes

so I can reach even more amazing people just like you.

** Please note, always seek advice from a qualified practitioner before starting any new health practice, fitness routine or way of eating. What I share in my podcast is my own experience and things I have learned along my journey. What works for me, may not work for you.

Be happy & healthy,
Powered by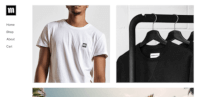 Create your own unique website with customizable templates.