(Subscribe on: iTunes, Stitcher)

When it comes to health, fitness, nutrition and overall happiness, I truly believe that we need to have the right mindset to set ourselves up for success.

With over 6 years in the health and wellness industry, I have seen so many different people come and see me to help them get healthy. There have been people who have had loved ones that have told them to come and see me, there have been clients who have had enough and wanted to make a change and others that have come to support a friend.

Who do you think have made the life long changes? The clients that stuck with me for years.

You guessed right, the clients who had the right mindset that set them up for success because they were there for them. Something clicked in their mind that enough was enough and this allowed them to stick with their new way of life.

In today's episode I share with you the four mindset must have's I think that we all need to really make a life long change in our lives. Plus some tips and tricks to support yourself and really get in tune with what you need.

---

TOPICS I DISCUSS

+ What is fear based thinking.
+ We have the power to question our thoughts.
+ Mindset must have number one; the time has come - enough is enough.
+ I share with you my enough is enough moment that has lead me to a healthy life long change.
+ Mindset must have number two; be organised!
+ My organisation tips to make your life so much easier.
+ Mindset must have number three; do only what lights you up!
+ Giving yourself permission to do only what you enjoy can lighten your life.
+ Find what you love and do it - don't worry about what other people are doing.
+ Mindset must have number four; start listening.
+ I share with you how I have listened to my body and what has come up for me in these experiences. ~

Thank you so much for listening to this episode. It means so much to me that you have taken the time to listen and I would love to hear what you think, so please leave a comment below. Also, if you know of someone who would get a lot from this episode please share it with them on your social media (and don't forget to tag me

@__kylie.anderson

).

And lastly, I would be forever grateful if you could please

leave me a 5-star review on iTunes

so I can reach even more amazing people just like you.

** Please note, always seek advice from a qualified practitioner before starting any new health practice, fitness routine or way of eating. What I share in my podcast is my own experience and things I have learned along my journey. What works for me, may not work for you.

Be happy & healthy,
Powered by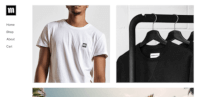 Create your own unique website with customizable templates.