---
"Looking after your mind and body now is the best investment you can make for yourself, to save doctor's bills and illness later on in life" ~ Kylie Anderson


---
I am a certified personal trainer and pregnancy & postpartum fitness trainer who has been in the industry for over five years and is based in Riddells Creek, Victoria.


I am passionate and dedicated to women's health and fitness and would love to help you on your journey to optimal health and happiness.


Health isn't just about exercise and eating nutritious food, it is making sure you get enough sleep, have stress management practices in place, have supportive and loving relationships and thrive in your career.

​
Whether you are a young woman, pregnant lady or going through menopause, I can support you with appropriate movement and holistic health support to get you reaching your aspirations and feeling empowered in no time.


---
Radiant Boot Camp
Saturdays 8:30am - Riddells Creek
$15.00 per class
Come and move your body with me every Saturday morning for 50 minutes.
All fitness levels welcome including postpartum.

​
I am known for every class being different, so you never know what you are going to get - boxing, circuit, games etc. A combination of cardio and strength training for you to move your whole body and finishing with 10 minutes of stretching and breathing exercises to begin your weekend in a supportive way.


Whether you are new to exercise or have been training for years, I can make the exercises easier or harder depending on your fitness level.


You must RSVP to each class as Kylie plans the class according to numbers attending.


To book your spot, text Kylie on 0435 821 861 with your name and email address so she can send you the paperwork for you to bring to your first class (injury & medical condition form plus contact information form). Any questions please email Kylie at kylie@beyourradiantself.com.


You can also join my Sweat It to Health 6 Week Challenge below which includes this weekly boot camp in the challenge price.
---
Personal Training
$45.00 per half hour session
When it comes to your health and fitness I take a very holistic approach and believe that true health and happiness comes from having harmony in all areas of your life.


In our training sessions together we will chat about what your goals are and how we can get there, incorporating not only exercise but also nutrition, sleep and stress management because they all contribute to the state of your health.


My personal training sessions are conducted in a park in Riddells Creek where I will bring all the equipment we need, you just need to bring water and a towel. All fitness levels are welcome; including pre and postnatal.


I am available for 1:1 or 2:1 sessions on Tuesday mornings at 6:00am, 6:30am, 7:00am, 7:30am and 7:00pm. To book your spot please text Kylie on 0432 821 861 or email Kylie (kylie@beyourradiantself.com). If you would like to have a chat about whether I am the trainer for you and what you are wanting, please text me and I can then give you a call.
---
Sweat it to Health - 6 Week Challenge
$165.00 for the entire six weeks
During our six weeks together I will keep you accountable and motivated so you have the best chance of reaching your goals, whatever they may be.


My challenge is focused on how you are feeling within your body and clothes, we will not be focusing on numbers on a scale. My belief is that scales are too much of a mind game that leave us feeling crap about ourselves and I don't want that for you.


Included in the six week challenge is:

+ 6 x 50 minute boot camp classes (Saturday mornings at 8:30am in Riddells Creek)

+ 12 x at home workout sessions (two sessions to do per week in your own time)

+ 6 week meal planner (a generalised plan for all participants)

+ Radiant Taste Buds recipe eBook

+ Weekly motivational emails focusing on a specific area of wellness
Begin the challenge any time for six consecutive weeks!
---
Sign up today!
Please read the client declaration here as by joining the challenge you agree to this declaration.
Email Kylie to sign up and she will send you a PayPal invoice for payment, as well as extra information and paperwork.
​
---
Personalised Exercise Program
$59.00 for a personalised 4 week exercise plan
Do you go to the gym and have no idea what to do? You walk around aimlessly doing a bit of this and a bit of that. You walk away thinking "I really wish I had a plan that I could follow".
Or maybe you like to exercise at home but are sick of the same DVD's, videos and apps that you watch; you want something tailored to your body and your goals!
Well, what do you know, I can help you with these problems.
After you fill out the form I email you, I will put together a personalised exercise plan just for you!
I go through your form to see what you want to achieve, what your fitness level is, if you have any injuries or medical conditions, how many days you want to move your body each week, what equipment you have available to you and what you love to do. From there I will work on your four week exercise plan and send it through to you within 7 days.
Let me be your personal trainer from a far. Once you have your plan, you have it forever and can tweak and adjust it as you get fitter and stronger.
​
No more getting bored or wandering around aimlessly. Watch your goals come to life!


Email Kylie who will then send you a PayPal invoice or bank details for payment. Once payment has been made she will send you a form to fill out and once this is returned you will receive your personalised exercise program within 7 days.
---
Powered by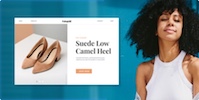 Create your own unique website with customizable templates.